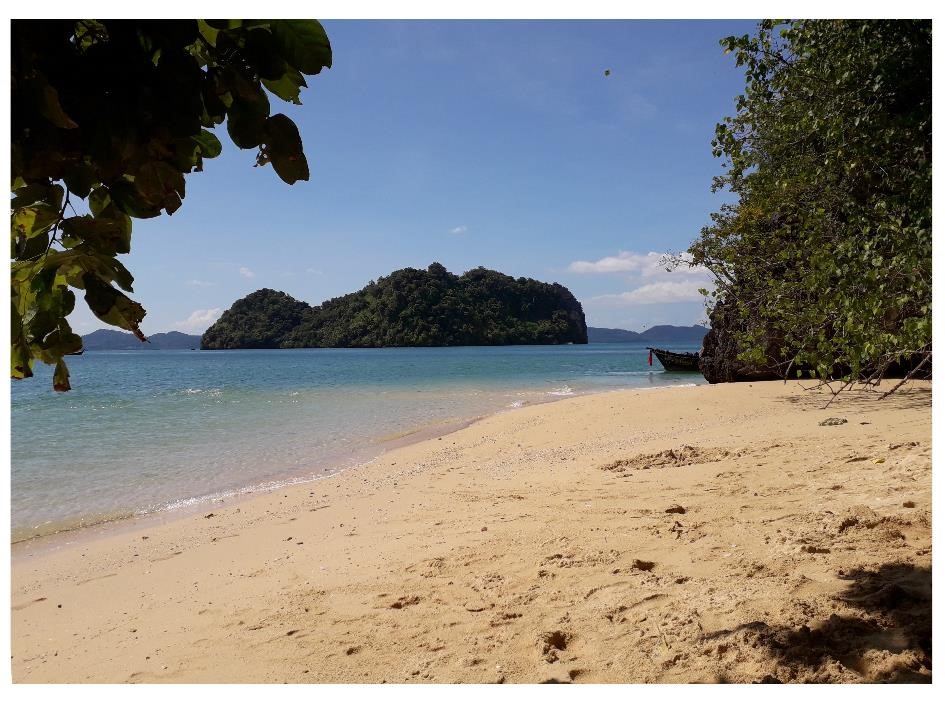 Yoga retreat Thailand
Saturday 19 October – Saturday 26 October 2019
Bliss out and relax in the beautiful south of Thailand
All-inclusive package. 6 days/7 nights from Euro 1050 per person (Flights not included in price) .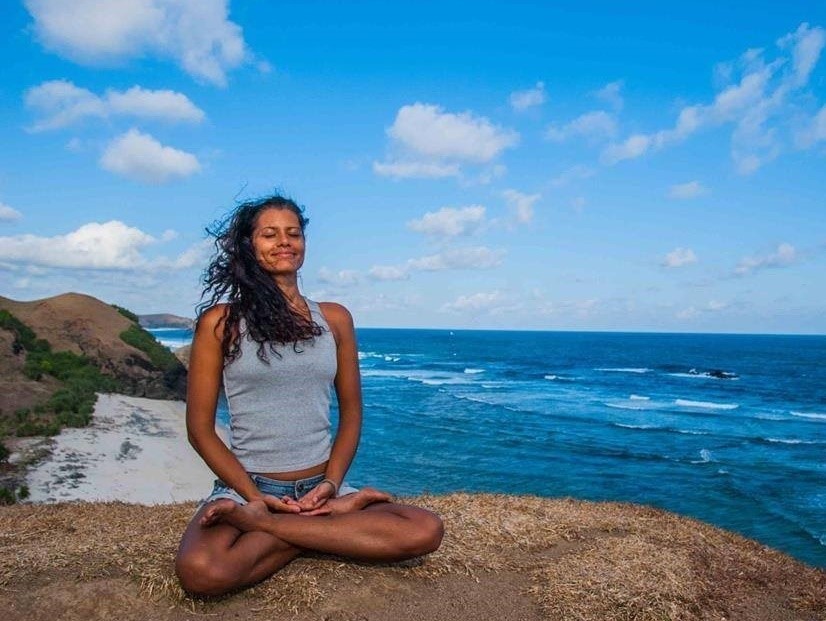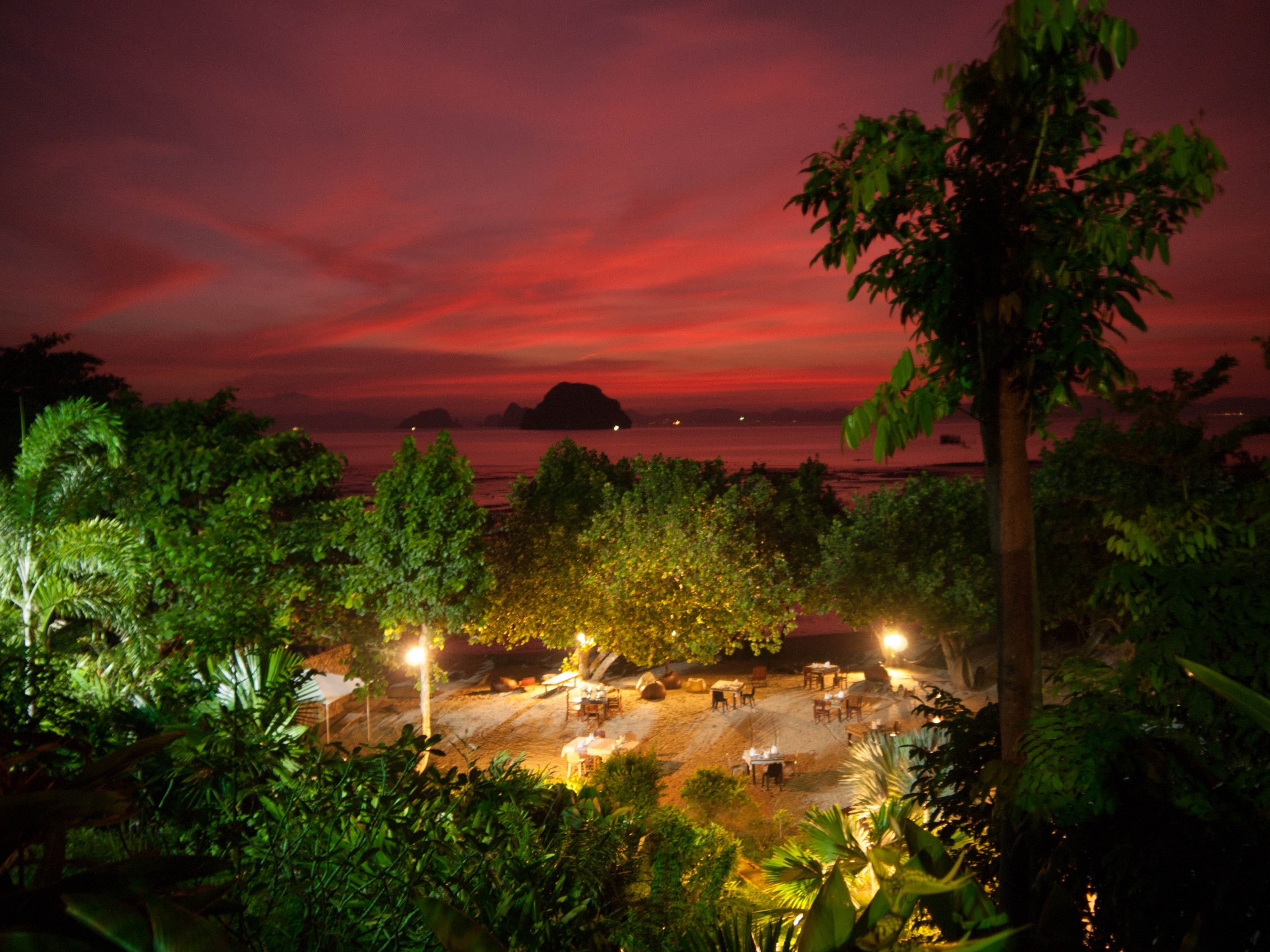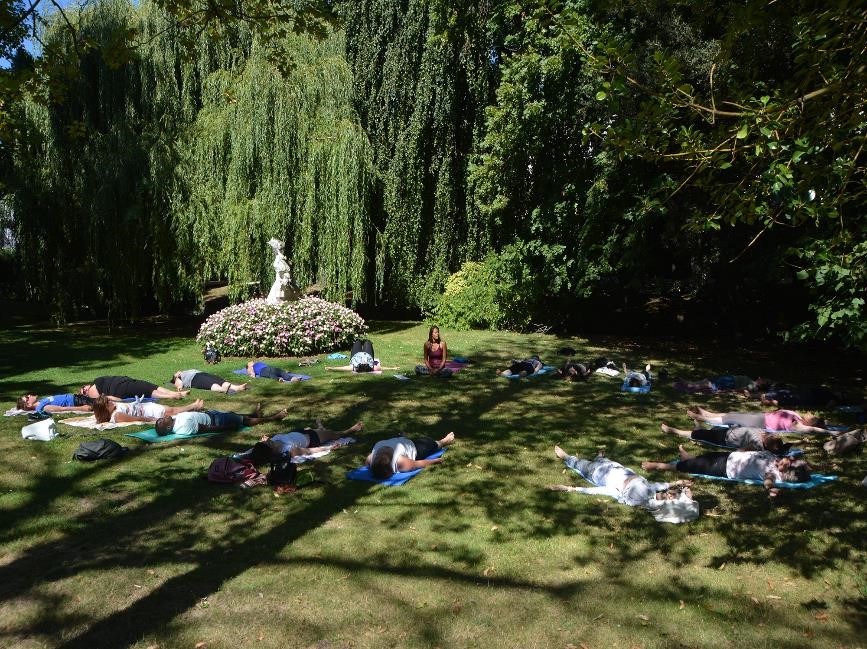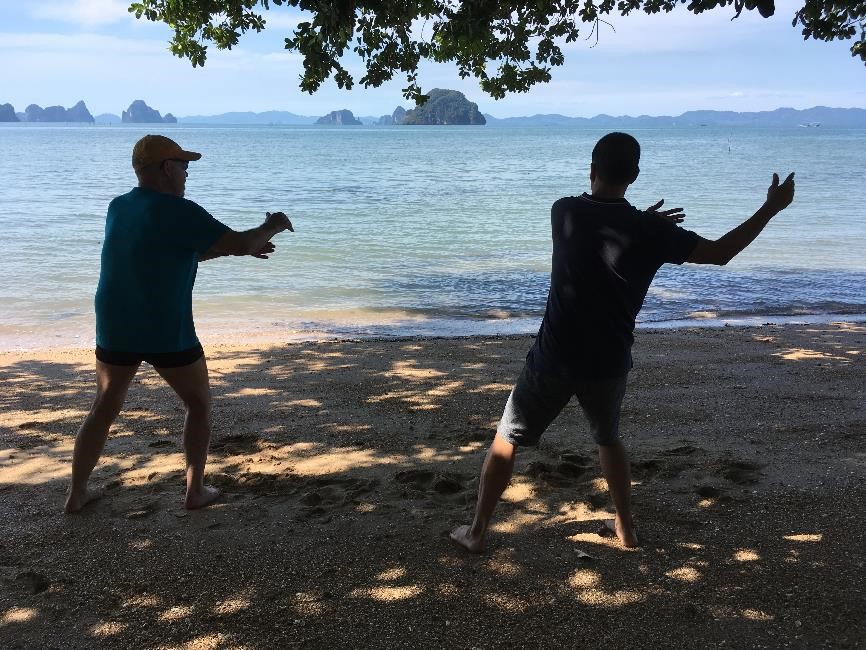 «Care for your body, peace for your mind »(Laurène Mauduit)
Our workshop will take place this year in one of the most stunning bays in Asia, if not in the whole world, Phang Nga, in Krabi, Southern Thailand.
This private boutique hotel is a true haven. No one around, only nature. No trouble, no noise, just the birds and the waves. And caring, gentle staff to take care of everything. If you are looking for a space where to reconnect with yourself, this is it, the perfect place.
This is a RETREAT.
There will be no outsiders, no unwanted distractions, no chores.
For 6 days and 7 nights. Allow yourself to FOCUS upon the essentials. Take this opportunity to disconnect safely from the outside world.
Try a DIGITAL DETOX - a rare occasion nowadays. Turn off your phone, and disconnect from the internet.
We will also guide you toward a BETTER DIET. Your body deserves a proper balance. And of course, we will embrace our love of YOGA. Every morning and evening for at least 4 & 1/2 hours each day, with Laurene and Khun Nong, our local teacher.
Located close to the must see spots, there will still be plenty of time to discover this wonderful region of Thailand, with TOURS and EXCURSIONS every days.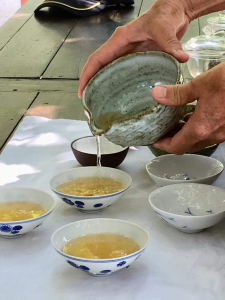 Your Yoga Retreat Host Laurène Mauduit:
During my years of wandering in Asia - 2013 and 2014 mainly across India, Thailand and Bali – I discovered the effects of Yoga on human beings, and how it can help in all aspect of their lives.
I developed my personal practice from traditional teachings (ayurveda, hatha yoga, tantra, meditation, pranayama, mantra) and more modern approaches like ashtanga vinyasa.
The deeper I became connected to my own body, the more I realized how toxic classic food can be. I was, so to speak, pushed from the inside to radically change my diet. From there, I studied the physiology of the human body, which completed and gave a new consistency to my understanding of ayurveda, energy, hygene and naturopathy.
« No usual practice of Yoga can replace the benefit of a total immersion. You will be amazed by the power of the experience and to discover a part of yourself you didn't know yet. This week will be equally divided between leisure and work: sea, sun and sports on one side, with tropical fruit, juice, massage, relaxation etc. And on the other side, Yoga twice a day, for 2 hours morning and afternoon, followed by end of day meditation. Every morning we will undertake an invigorating and stimulating session to cleanse the body and wake up the mind (hatha yoga, kriya, pranayama, vinyasa). Every late afternoon around sunset, a smooth and relaxing practice (yin yoga, meditation, breathing) followed by discussions and open exchanges to help each other to get the most of our sessions and feel the evolution in process. I will, of course, be happy to answer your questions about Yoga, its philosophy, the specificity of Ayurveda, health in general spiritual life or other subjects outside of our sessions. But the prime objective is to practice. I want to provide you with simple and powerful tools to take care of yourself gently and efficiently. This is particularly relevant in the early time of winter. Yoga, like life itself, has a way for each of us and each of us progresses at his or her own pace. For this reason, I will adapt the exercises to be accessible to all levels. The yoga sessions will take place on the beach facing the picturesque bay. All necessary yoga equipment will be provided. My wish is that we can all live this retreat like a communion of souls on the way back to the very source of joy. With Love, »
Laurène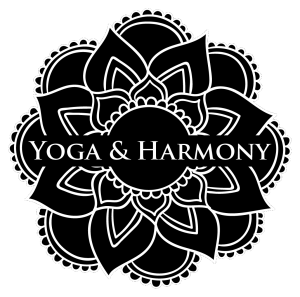 Laurene's Experience:
Yoga (breathing, postures, meditation, philosophy …)
Tantra
Aromathérapy
Jungian Psychology
Dance : Mystical Dance, Conscious Movements (Ecstatic dance, 5 Rhythms), Primal Expression
Ayurveda
Ayurvedic Massage
EFT
Tao (Jade Egg, Self-massage)
Dietetic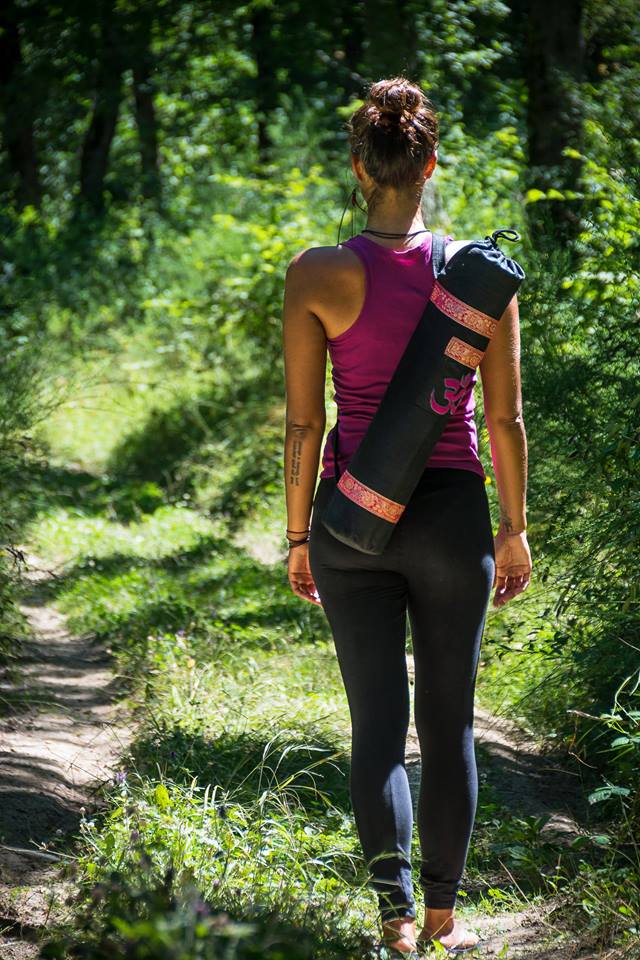 Accommodationt
Le Passe-Temps is a happy place. The serenity of the surroundings and the warm atmosphere inside create the perfect blend for rejuvenation. Enjoy discreet luxury, caring and quality, perfectly designed for those who either wish to engage in activities, or simply let go and relax into the tropical breeze. Dream about a day lying on the beach, or taking part in swimming, walking and exploring the region.
Unwind in the comfort of your own charming, teak bungalow. Each of the nine bungalows is delightfully appointed and fully equipped with air-conditioning and own private bathroom. Each room is individually decorated with furnishings and antiques sourced from across Asia.
Available as single, twin, double and family rooms. Maximum 20 people only.
We wish to maintain the warm intimacy and family spirit that owners Olivier and Kiet bring to their lovely hotel property.
All meals are prepared onsite by the hotel's private chefs, and consists of healthy, detoxifying options for those who wish to compliment their yoga and well-being work. All food is fresh, local and traditional. Please advise us of any dietary requirements and allergies..
Please note: specialized orders (eg wine, cocktails) will need to be paid additionally.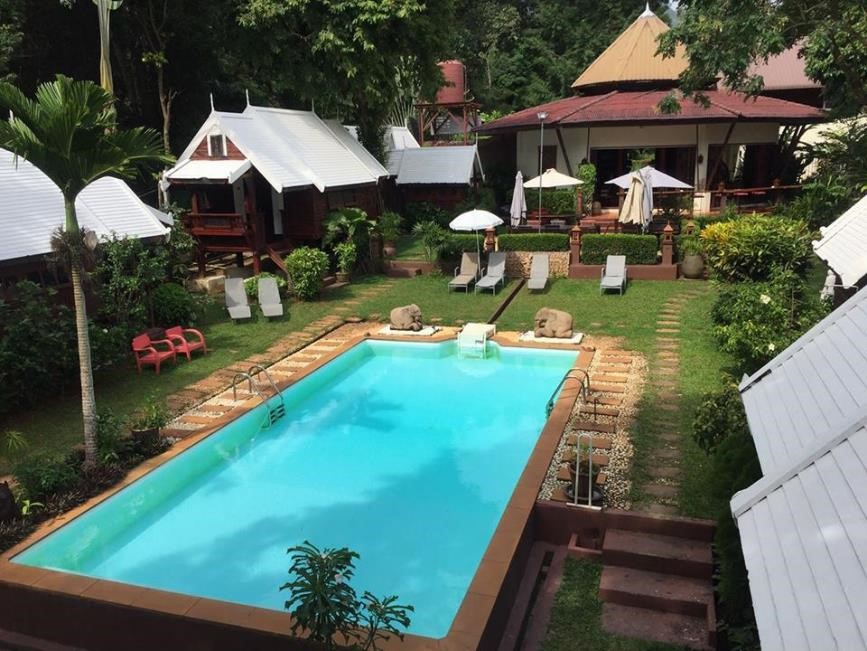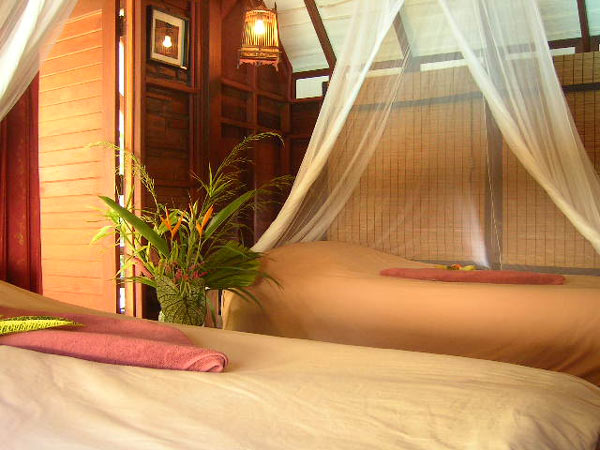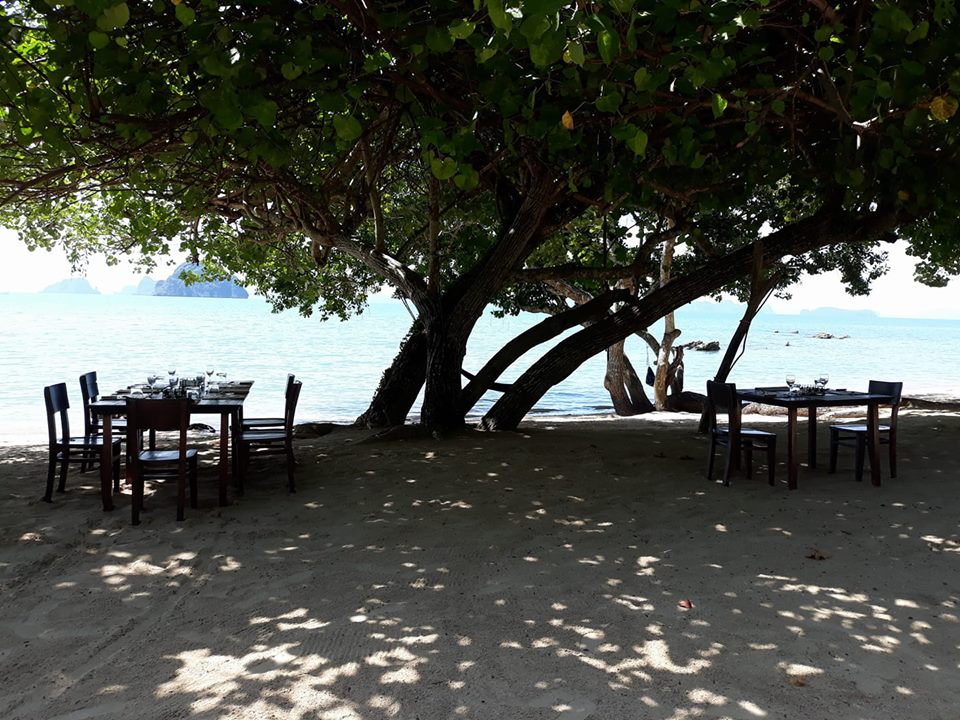 Activities and Tours *
In addition to your daily yoga, you will have the opportunity to take part in guided activities and tours to allow you to explore the beauty of the Krabi province.
Day 1 : You will travel from the magical Tha Pom mangrove through to exploring the cliffside caves and ravines of Sa Kaew. Followed by a swim in the pristine waters of the natural pool, Pooltara.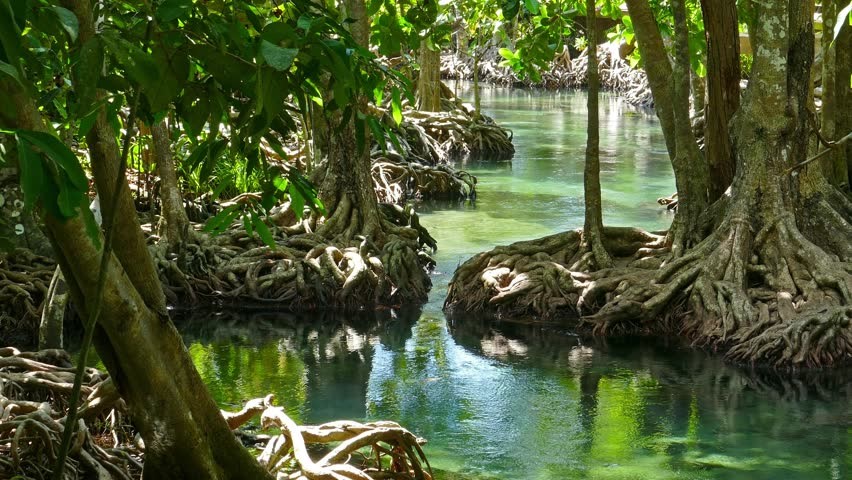 Day 2 : Visit the tropical jungles of Kiriwong Valley surrounding Tiger Cave Temple (Wat Tham Suea). Later, if you wish, you can climb the 1360 steps to the historic Tiger Cave Temple that sits aloft 278 meters above sea level. Please note: you will need modest clothing (covering knees and shoulders) and decent footwear for walking to visit temples.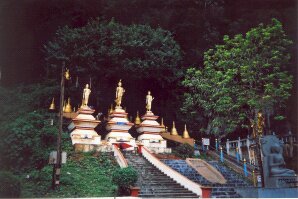 Day 3 : Huey Waterfall. Visit the peak of Krabi province, at Phanon Benja national park, untouched, pristine jungle. The 7 story waterfall is an invigorating natural shower to brighten one's soul.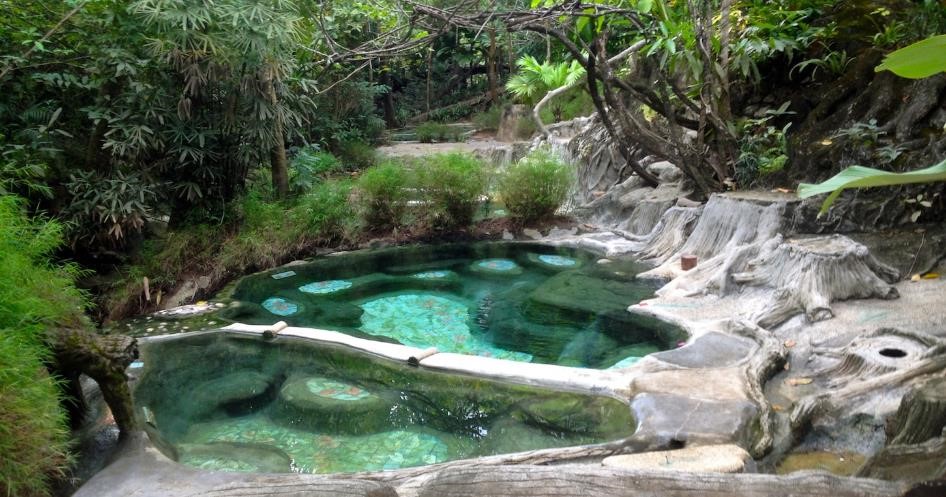 Day 4 : Meet a Batik master from the Queen Sirikit foundation. Explore this traditional artform and discover the processes behind this ancient craft. Batik is more than printing, it is also a mind-set and a way of life.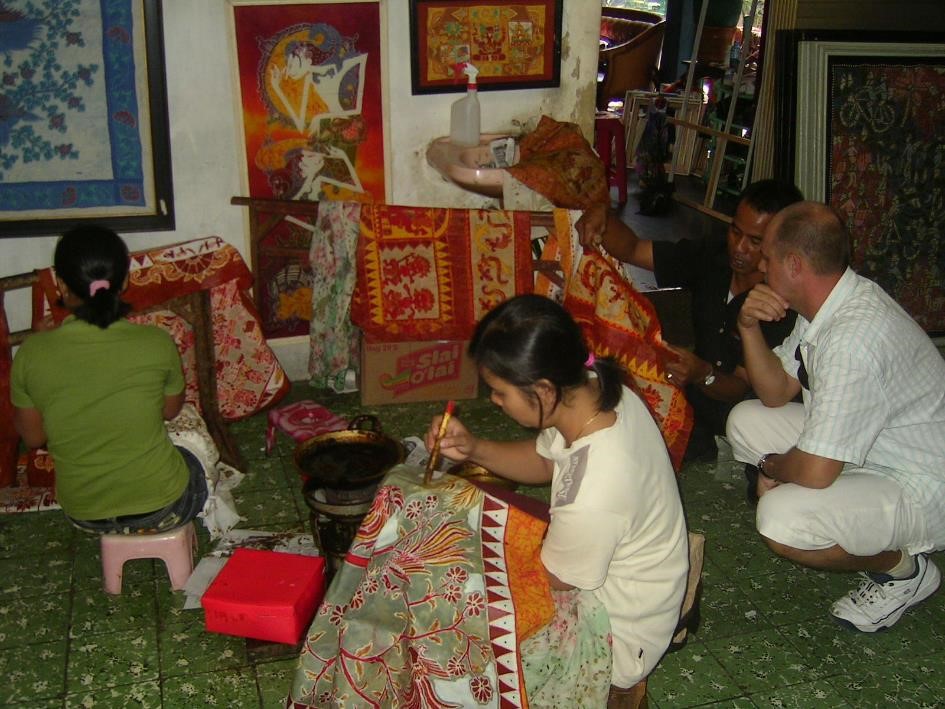 Day 5 : Phang Nga Bay. The north of the bay is as quiet as a lake, surrounded by breathtaking scenery, limestone peaks and warm waters. Perfect for stunning photography and moments to remember for a lifetime.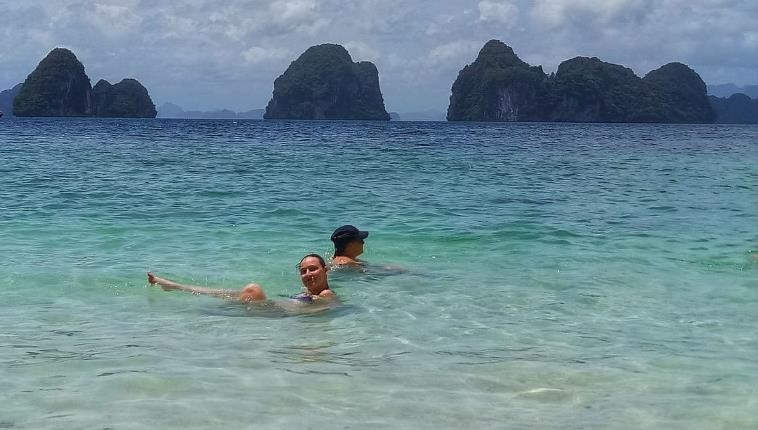 Day 6: Kayak through Tha Lane Canyon. Spend 2 hours gently paddling with kyaks through one of Thailand's best preserved mangrove forests along the coastline of Krabi's towering peaks and valleys. You may see monkeys, gibbons, water lizards, fish and bird-life.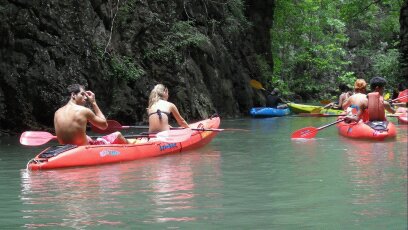 For those who wish, you can also enjoy additional activities outside of the main programme such as Thai Boxing, Cooking Class, Thai Massage. Or you can simply stay at Le Passe Temps and relax by the sea or the pool.
Please note:
Due to weather and number of participants, activities may be altered to equivalent explorations and offerings to best suit the group.
Transfers to and from Krabi airport are included.
Olivier and Kiet, owners of Le Passe-Temps, and Beer, their manager, all speak French, English and Thai.
Le Passe-Temps is a member of the prestigious Secret Retreats boutique collection.
We are also a member of Trash Hero, and as such we invite our guests not to use or bring single-use plastic bottles, bags and straws in the hotel.
Inscription
Séjour à partir de 1050€ par personne en pension complète avec 3h de yoga et une excursion par jour (sans les vols ); 35% d'acompte à l'inscription et le solde au plus tard un mois avant le départ,
Merci de nous indiquer vos éventuels problèmes de santé et restrictions alimentaires.
Contact
contact@vuesdasie.com
+33 (0)6 60 77 17 61 (Fr)
or
contact@lepassetemps-krabi.com
+66 (0)83 644 4141 (Eng, Th, Fr)
To Register: click here
Laurène and the team of Vues d'Asie are happy to offer you this retreat and are eager to take you there.